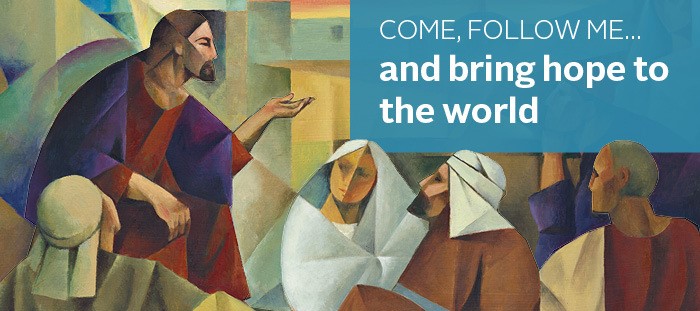 2021 Annual Catholic Appeal
"Come, Follow Me...And Bring Hope To The World."
The Annual Catholic Appeal offers a wonderful opportunity to answer Jesus' call to "Come, follow me … and bring hope to the world." This is especially important during these trying and challenging times. Many in our parishes are affected financially by the pandemic, and we encourage giving at all levels to support this initiative.
In addition to providing for ministries and services throughout the Archdiocese, the Annual Catholic Appeal funds services in our own parish. Once we successfully achieve our parish goal of $49,532.00, all additional money received is sent back to us for use in our parish.
When we financially support the work of our parish, our Archdiocese, and the Catholic Church throughout the world, we experience a feeling of deep gratitude, especially when we contemplate God's many gifts to us personally. By sharing our wealth through gifts to the 2021 Annual Catholic Appeal, we demonstrate our commitment to the Church and to each other.
Giving Options:
One-time gifts, pledges, sustaining recurring gifts, as well as gifts made through stock, Donor Advised Funds, and IRA distributions can be made by cash, check or credit card through the following methods:
Reply form received in the Cardinal's mailing in January
Online at annualcatholicappeal.com [Parish Designation: Immaculate Conception - Talcott Avenue]
Text-to-give: Text ACA2021 to 345345
Envelope (pre-addressed) - available in the back of our Church
Telephone – Annual Catholic Appeal: 312.534.7959
Mail checks to: Annual Catholic Appeal - 835 North Rush Street Chicago, Illinois 60611-2030
Text-To-Give Instructions
If you would like to make a gift to the Annual Catholic Appeal on your mobile phone via a dedicated Text-To-Give number, please follow these simple instructions:
Using a mobile device, open your text message application.
Enter the phone number: 345345 in the To: section.
Type the keyword: ACA2021 (not case sensitive) in the message of your text application.
Hit the send button.
A text reply to your phone will provide you with a hyperlink to a secure online giving form.
Complete your gift by filling out the form and submitting it.
Gifts will be processed by the Annual Catholic Appeal.