Experience Alpha @ Immaculate Conception
Welcome to our Alpha page!
Our Winter 2023 Alpha Sessions meet once a week on Saturday mornings (as of January 21st) from 8:30 A.M. until 10:00 A.M., and on Monday evenings (as of January 23rd) from 7:00 P.M. until 8:30 P.M. for 11 consecutive weeks. At the midway point, Alpha participants will gather for a retreat (March 11th & 12th) which will primarily focus on exploring and experiencing the true power of the Holy Spirit.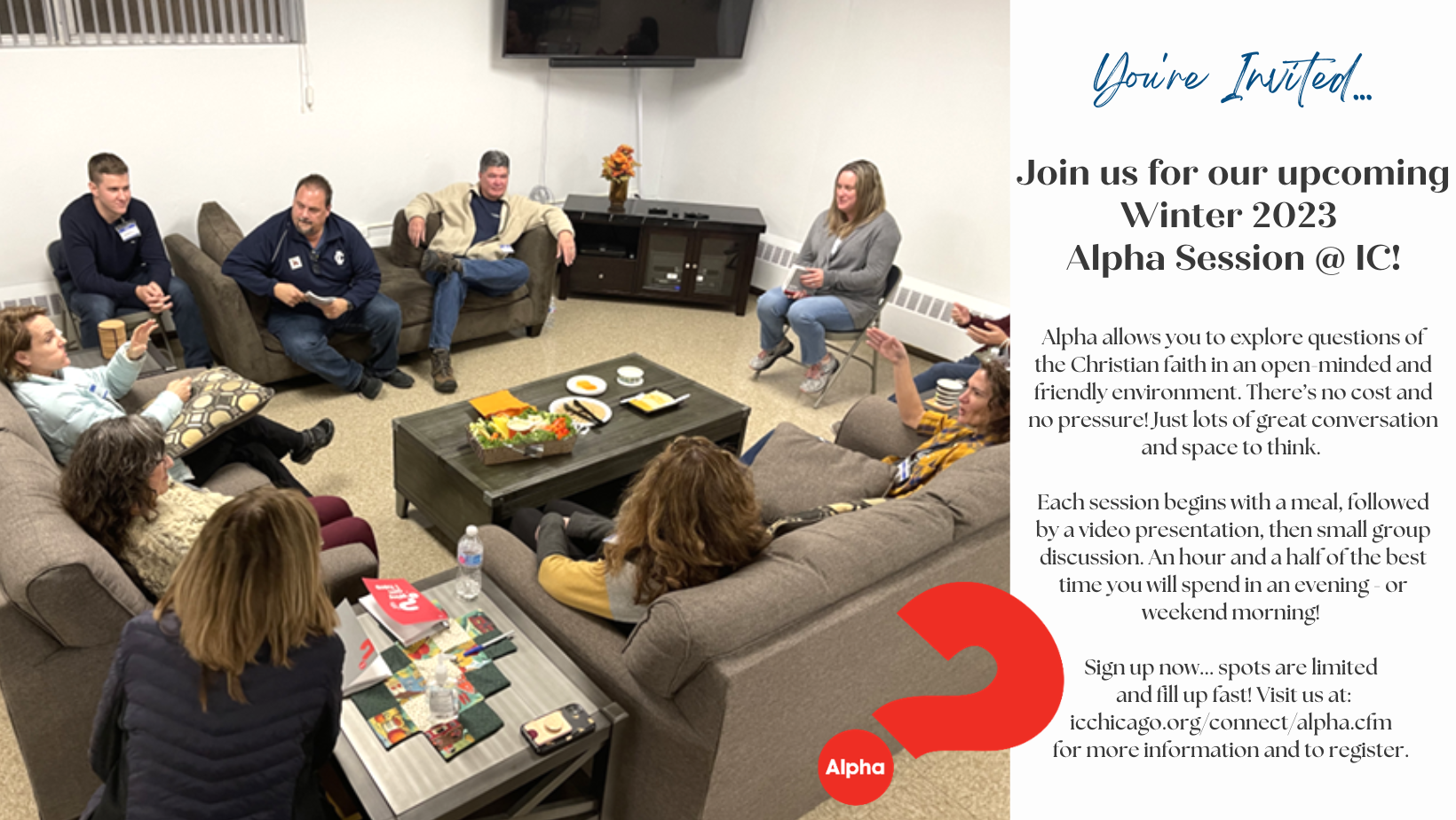 ---
Interest & Registration for Winter 2023
Upon submission, one of our team members will contact you to confirm.
If, however, you are unsure and wish to gain more information, please take a look at the video below to learn more about the program. Below that, is our inquiry form if you would like a team member to get in touch with you regarding anything else.
Alpha Alumni - Connect Groups
Are you an Alpha Alumni?
If you have participated in any of our previous Alpha sessions, congratulations! You are now an Alpha Alumni! As of now, that's nearly 70 parishioners and growing!
We are currently planning our post-Alpha experience, that is our "Connect Group", which will be on a separate page. Our Alpha Alumni Connect Group gatherings launched in September 2022 with monthly meetings (to start), with other informal opportunities to follow.
As we continue to grow our team leaders and participants, we will look for new ways to expand and grow.